Bethesda Hospital West

Stokes provided and installed complete HVAC, plumbing and medical gas systems for the first ground-up hospital in Palm Beach County since 1986. The new five-story, 80 bed hospital is located in West Boynton.
Vaccine & Gene Therapy Institute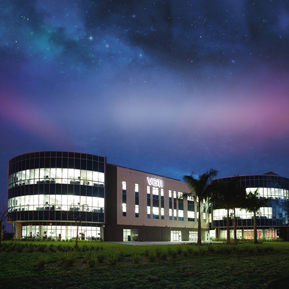 Stokes provided and installed complete HVAC systems for the building, which earned the coveted LEED Gold® Award from The U.S. Green Building Council for excellence in sustainable environmental design, use of recycled materials in construction, and energy conservation in the operations of this new state-of-the-art building.
Wellington Regional Medical Center Alan B. Miller Pavilion

Stokes participated in an integrated tri-party LEAN project delivery system for the 80 bed tower addition to the Wellington Regional Medical Center. Utilizing a construction model centered around trust, learning, collaboration and innovation, Stokes was able to assist UHS of Delaware and partners in exceeding expectations for the hospital addition by delivering the project two months ahead of schedule, significantly below estimated costs and targets and with nonexistent disruption to the hospital operations.